How to DDoS an IP and Crash a Website Technikola.com
Amazon cannot be ddos'ed because they are hosted by a Cloud Distributed Network, so they would have to simulatenously hack into hundreds of IP addresses …... 28/12/2017 · Use Google Spreadsheet To DDos an IP Or Website It is a known fact that Google uses a ' feedfetcher crawler ' in order to capture the image and then it displays the cache image. Similarly, Google also uses the similar technique for Google Spreadsheet to cache and display any image which is commanded inside =image("") value.
I want to crash my router Wireless Networking - Tom's
Distributed Denial Of service or DDoS attack or DDoD attack is a method where multiple systems target a particular server or website or any personal computer IP address. here you can learn how to DDoS an IP address on android device without root with 100% working confirmed.... 2/10/2017 · method #2: website ddos attack with loic automatically To lag down a website or to completely shut down a website you need a tool, named LOIC (Low Orbit Ion Canon). Lets see how to DDos a website using Low Orbit Ion Cannon.
How to DDoS an IP or Site U¾ing CMD ànd Tîîl? 3 Easy
High Orbit Ion Cannon (HOIC) is a free, open-source network stress application developed by Anonymous, a hacktivist collective, to replace the Low Orbit Ion Cannon (LOIC). Used for denial of service (DoS) and distributed denial of service (DDoS) attacks, it functions by flooding target systems with junk HTTP GET and POST requests. how to stop coloring hair and go grey 18/09/2016 · If you want to DDoS an IP enter an ip into the "IP" box and press "Lock on" After that go to the box labeled "3." Again, if your DDoSing a website don't forget the HTTP SubSite.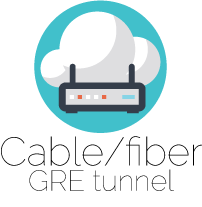 How to DDos a Website Using Cmd From Windows PC –
How to DDoS an IP Address Using only CMD (Command Prompt) How to DDoS using CMD (Ping of death attack) This one is one of the most basic attacks, also known as "ping of death" in this type of attack hackers use cmd in windows to send an abundance of packets to any given IP address. how to stop ddos attacks on ps4 DDoS and DoS attacks have become a common trend over the internet in the past few years. Hackers use DoS, the Denial of Service attack, to send an uncontrollable amount of requests to a server, resulting in overflooding the server, that eventually causes it to go offline.
How long can it take?
How Crash a website Using DDOS Attack 2017 trickshook.com
DDos a Website Using Cmd – Olaniyi Akinola'Blog
How to DDoS an IP and Crash a Website Technikola.com
I want to crash my router Wireless Networking - Tom's
How to DDos a Website Using Cmd From Windows PC –
How To Use Loic To Ddos An Ip
IP is unknown to the Web Server, since all requests and responses go through the Proxy Server. Figure 8 - Using Proxy Server As for web Proxy anonymity, within web sessions the browser (or the Proxy) usually transmits information
Let's say my public IP address is 117.202.xxx.xxx. Is there a way to (D)DoS that network (using LOIC) such a way that my 2 devices wont be able to use the internet? Or is it possible to DoS only one port on the network (only my phone or pc)?
IP is unknown to the Web Server, since all requests and responses go through the Proxy Server. Figure 8 - Using Proxy Server As for web Proxy anonymity, within web sessions the browser (or the Proxy) usually transmits information
Use Google Spreadsheet to DDos an IP or Website Google uses a ' feedfetcher crawler ' to catch the picture and later it shows the cached picture. Likewise, Google utilises the comparative method for Google Spreadsheet to reserve and show any picture which is ordered inside =image("") value.
Also, it might be helpful to read a little bit about denial of service attack. What you asked about ddos, is a "DISTRIBUTED Denial of Service Attack" The distributed implies the use …